We just keep growing! Today we're happy to introduce the newest member of the Anvil family, and the one who keeps our busy crew super organized, our Administrative Assistant, Janet Loftus.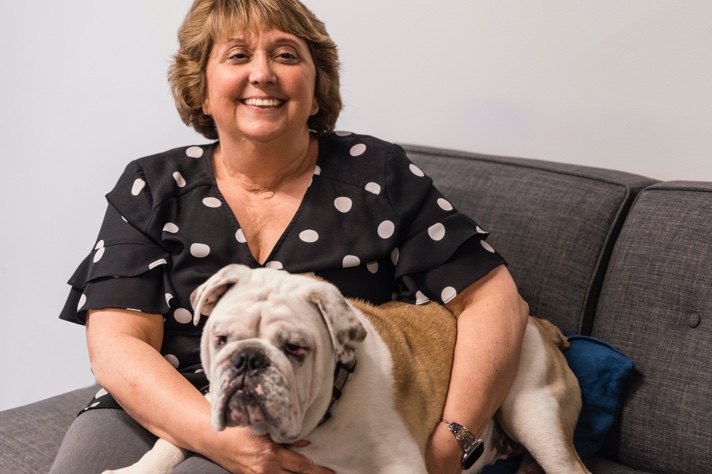 Janet joined our team after several years working as an Administrative Assistant at other offices around the St. Louis area. We got her to take a break from juggling all of her duties around the office to answer a few of our questions about her passions and interests, and here's what she had to say:
Who or what inspires you and why?

My old boss...he had a bucket list and actually accomplished items on his list all the time.  He made me aware that I really didn't have one and instilled in me that you have to follow your dreams while you're living your life and working.  Otherwise, you might run out of time.

What was the best concert you ever attended?
Where's your favorite place in the world?

Clearwater, Florida...we want to move there someday!  There is so much to do there and I LOVE the ocean.

What's the last book you read?

I am reading a book now that a girlfriend recommended... Girl Wash Your Face: Stop Believing the Lies About Who You Are So You Can Become Who You Were Meant to Be

What's your favorite movie?

It's A Wonderful Life...I have to watch it at least once every Christmas to get into the spirit.  Usually, while wrapping gifts. LOL!

What's the craziest thing you've ever done?

We used to breed Goldendoodles.  One time we had two litters at one time...21 puppies!  It was fun and crazy all at the same time.
[Editor's Note: That sounds PRETTY crazy, indeed. Having three dogs around the office can get pretty insane at times. I can't imagine 21!]
If you could visit anywhere in the world you've never been, where would you go?

Venice, Italy...and of course, go on a gondola ride...on my bucket list.

What is your favorite family tradition?

My immediate family...husband and two boys, get together most Wednesdays and Sundays to hang out and do whatever.  We are a close family. My boys are older and live on their own, but we always make time for each other to get together and keep in touch.  I love that about us.

What has been the best learning experience in your life?

My mom moved in with us when she got Alzheimer's.  It was an amazing learning experience coping with her and the disease.  We learned to be patient and kind even when she would hide our keys and we needed to get to work. Every day was an adventure; sometimes very sad, sometimes ending up funny.  I think, as a family, we became closer because of the experience.

Are you a cat or dog person and why?

I guess I am more of a dog person now. I have had both, but I love our dogs; they get me out and about and give me unconditional love.  Don't know what I would do without them!